Parliamentary Officers
What we offer
We are committed to our people and support them to live a happier, healthier and more connected life, in the workplace and beyond.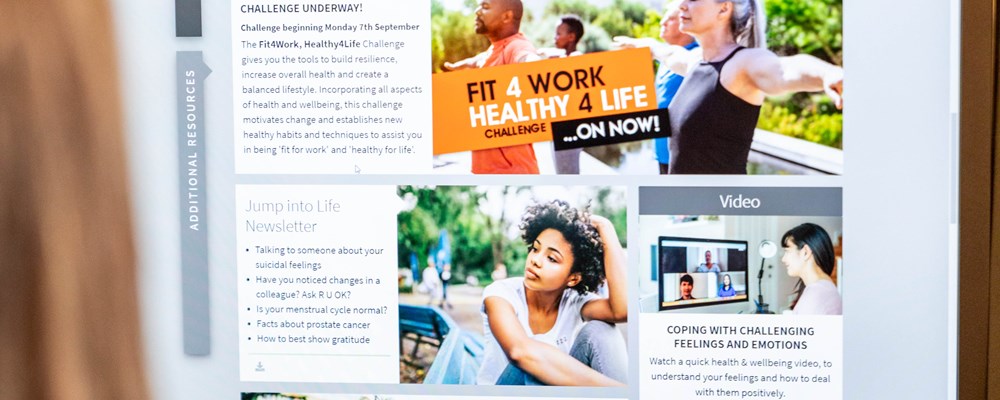 Flexibility to care for you, and your family
Work-life balance means something different to every individual, which is why we are committed to providing you with flexible and hybrid working arrangements to make sure work, works for you.
Benefits
Competitive salaries paid fortnightly that consider your individual experience


Incremental salary progression


Annual productivity payment


Purchased leave options


11% superannuation


Salary packaging and novated leasing options


Discounted Myki passes


Discounted Health Insurance


Discounted access to gyms, pools and fitness facilities across Victoria


Annual Flu Vaccinations


Employee Assistance Program


Wellbeing Program


Recognition Programs
Time that matters
We give you time away to focus on the people who matter most by providing you with generous leave provisions including:
Annual leave (4 weeks – pro rata for part-time)


Personal leave (3 weeks - pro rata for part-time)


Purchased leave -purchase up to 12 weeks' additional leave


Extended leave schemes – work for 4 years and take your 5th year off while still receiving a salary


Flexitime
Parliament of Victoria's 'flexitime' benefit recognises that each individual has personal commitments. Flexible work supports gender equity, diversity, productivity and work life balance because employees can manage commitments outside of work. This includes maintaining health and wellbeing, parenting or caring, studying, volunteering and more.
A workplace that supports your health and wellbeing
Your health and wellbeing is integral to your success. We have a range of benefits to ensure your physical and mental health are supported, including:
a dedicated work, health and safety team and wellbeing specialist


an employee assistance program, which provides a 24-hour, free, confidential counselling and support service for you and your immediate family members


A health and wellbeing portal with a range of activities and resources


An annual health and wellbeing calendar with initiatives including flu vaccinations, skin and health checks and optical and eyewear subsidies


Discounted health insurance


Access our Fitness Passport, which provides discounts at over 240 gyms, pools and fitness facilities across Victoria
Grow professionally and personally
We are committed to developing our people. Whether you're an experienced professional or at the start of your career, our range of professional programs and on-the-job training will assist you to finesse or develop skills to help build your career. Committed to building an agile empowered future-ready workforce, our learning and development framework is designed to inspire you to grow.
To support your development, we provide access to:
Paid study leave


LinkedIn learning subscriptions


Best practice induction programs


Flexible in-person and online courses


Customised in-house training


Dynamic leadership and mentoring programs


Individual and personalised performance and progression plans
A workplace that reflects our community
We know that our work has the greatest impact when it is driven by people with diverse experiences and perspectives.
We continue to strive for an inclusive and diverse workplace that is reflective of the Victorian community that we serve. Whatever your background or field of expertise we'll support you to ensure you feel valued, respected and supported to perform at your very best as your authentic self.
Gender affirmation leave


Surrogacy leave


Parental leave – for both primary (16 weeks) and secondary caregivers (4 weeks)


Pre-Natal leave


Family violence leave


Cultural and Ceremonial leave for our Aboriginal and Torres Strait Islander Peoples, including NAIDOC Week leave and leave to attend Aboriginal community meetings
Your achievements celebrated
When you excel at your work, initiate new and innovative solutions or go above and beyond to demonstrate our values, you will be recognised for your efforts through our holistic reward and recognition program. We are here to celebrate your wins as a team!
Interested in joining the team? View our current job opportunities