Parliamentary Officers
Our culture
Each department at the Parliament of Victoria operates uniquely and therefore has a distinct culture. However, our core values unify us and shape our culture as a whole.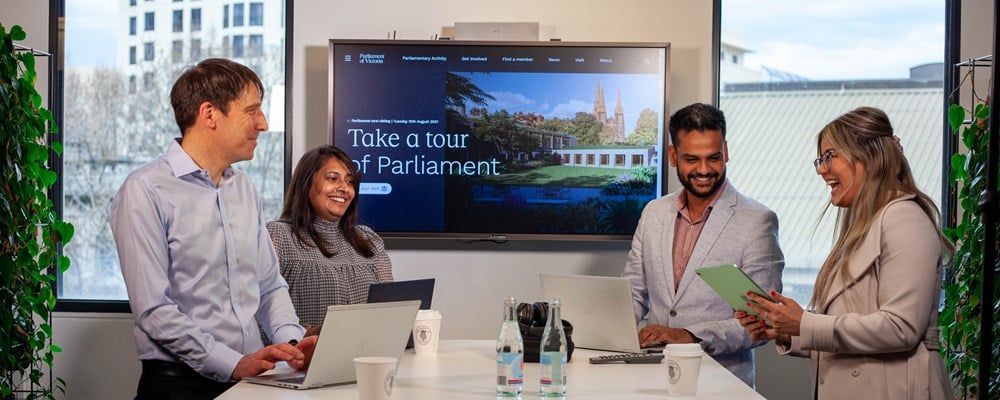 Our values are at the heart of everything that we do, how we engage with our others and perform our roles.
Who are we?
We are an organisation that embraces a workforce as diverse as the Victorian community and pride ourselves on a culture that actively cares for employee well-being and recognises that the diversity in their voices and experiences is essential to achieving the best outcomes.
Our people champion new ways of working and celebrate those who look to innovate and take risks to transform how we deliver our services.
We are proud to support an institution that is essential to ensuring that Victorian voices are heard.
Interested in joining the team? View our current job opportunities
Our values
Our objective is to deliver apolitical, professional and innovative services to support Victoria's elected representatives and the Parliament as an insitution. Our values help define how we can achieve these goals.