In memoriam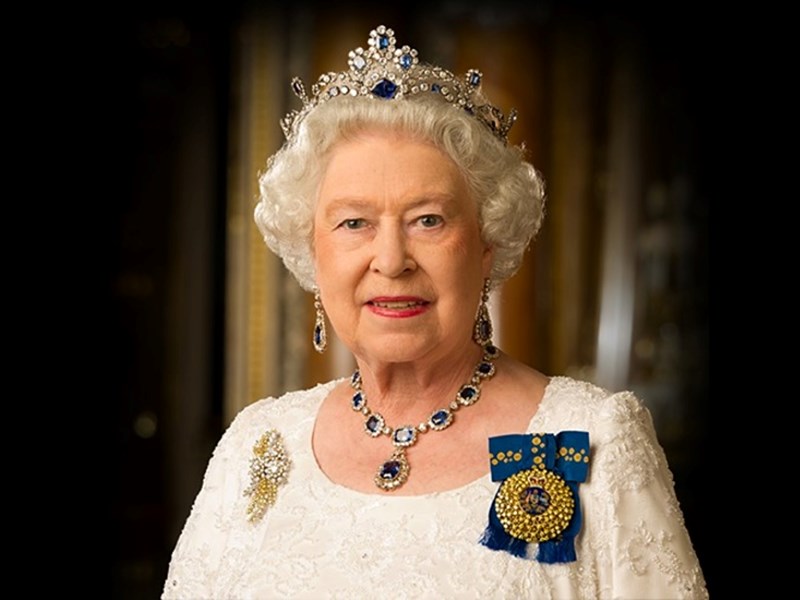 Her Majesty Queen Elizabeth II
"I join all Australians in mourning and reflecting on Her Majesty's lifetime of tireless service. She was a truly remarkable person. As our Queen, she served our nation with enormous distinction for more than seventy years."
His Excellency General the Honourable David Hurley AC DSC (Retd)
Governor-General of Australia
Her Majesty's life was dedicated to service, including to Australia and to the Commonwealth, and will be remembered with deep affection. During many visits to Victoria through the decades, The Queen touched the lives of countless Victorians from every walk of life. Victoria now joins the world in marking the end of a life devoted to duty.
The Honourable Linda Dessau AC
Governor of Victoria
"Her Majesty will be remembered for a lifetime of dedicated service and will long be admired for honouring throughout her reign the commitment she made to the people of the Commonwealth."
Hon Nazih Elasmar OAM MLC and Hon Maree Edwards MP
Condolence Book
Members of the public are invited to sign a condolence book honouring Her Majesty The Queen. This can be done by:
Flowers
Members of the public may leave floral tributes at Government House. If flowers are left on the steps of Parliament House, some will be moved to Government House, as the official residence of the Crown's representative in Victoria.
Proclamation of His Majesty King Charles III
Victoria's ceremony for the Proclamation of His Majesty King Charles III was held at Government House on Monday, 12 September 2022. Read more and see photographs from the ceremony at: New King proclaimed.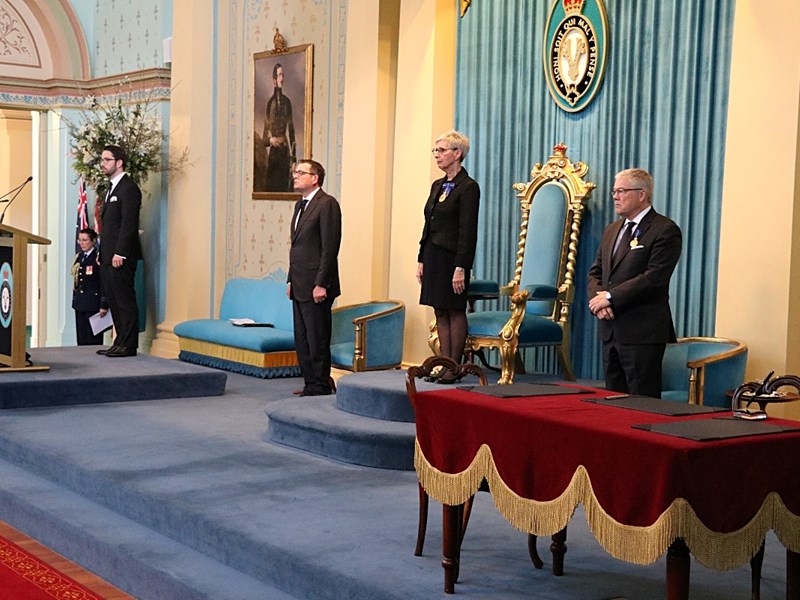 Historic transition at parliamentary sitting
Members of Parliament in both houses were re-sworn on 13 September 2022, taking oaths and affirmations of allegiance to His Majesty King Charles III and His Majesty's heirs and successors.
Following the swearing in, members in both houses spoke to condolence motions in remembrance of Her late Majesty Queen Elizabeth II.
Read more about the swearing in and condolences and see more photos on our news webpage.
Parliament in purple
Until the State Funeral of Her late Majesty Queen Elizabeth II being held in London on 19 September 2022, Parliament House in Melbourne will be lit with the colour purple in remembrance of and in tribute to Her late Majesty.
From the archive
An estimated 50,000 people gathered outside Parliament House on 25 February 1954 to welcome the newly crowned monarch and her husband Philip, the Duke of Edinburgh. They were formally greeted by the Usher of the Black Rod. The video below includes images and the orginal audio from the opening. There is also a heritage note to read about the historic occasion.